On-The-Ground Support in Every Corner
Florida's Local Film Commissions
Location Spotlight – Jacksonville, FL
Take a peek at the 18th Annual Jacksonville Film & Television Industry Reception held on September 2, 2018.
Visit www.filmjax.com to learn more about permitting, location scouting, crew, and on-site support.
Telemundo – New Miami Headquarters
The three-story building is comprised of 476,000 square feet of sleek work stations, minimalist decor, open spaces and high-tech production stages and sets. The building is also a physical manifestation of the forward-thinking approach Telemundo Enterprises is taking toward the turbulent Spanish-language TV and media industry.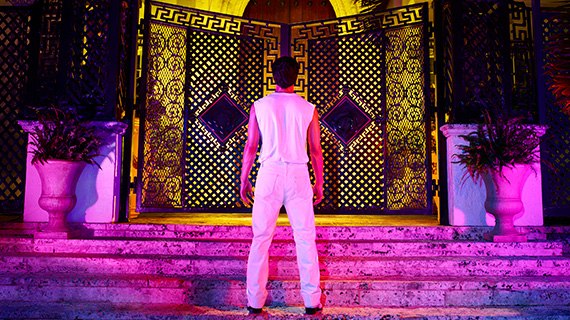 'The Assassination of Gianni Versace: American Crime Story'
The Assassination of Gianni Versace: American Crime Story is the second installment of FX's award-winning limited series, American Crime Story. This show took home the Emmy Award for Best Limited Series this year.  It is written by Tom Rob Smith, and Ryan Murphy directed the premiere episode of the series, which stars Darren Criss, Winner of Lead Actor in a Limited Series Emmy, also, Edgar Ramirez, Penelope Cruz and Ricky Martin.
'Moonlight'
A chronicle of the childhood, adolescence and burgeoning adulthood of a young, African-American, gay man growing up in a rough neighborhood of Miami. 'Moonlight' has won 223 awards, including three Oscars and had 270 nominations.
Florida Beach Finder
Dig your virtual toes in the sand with hundreds of 360 degree views. Find your perfect match.
Florida Attractions Finder
Take a ride through Florida's various amusement attractions, adjusting to your fancy. Whether you're looking for an adrenaline booster, hidden gem, high tech, or popular ride, find your thrill here.