Hurricane Resources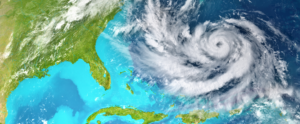 The Florida Division of Emergency Management's website is the best resource for up-to-date information, resources, and guidance on hurricanes in the state.
The Florida hurricane season begins in June and runs through November.
Florida Permitting Guidance:
Due to the impacts of Hurricanes in certain Florida counties, please check the areas impacted here.  If you are considering Florida for your next production, it's essential to know that most permitting is handled by the local film commissions throughout Florida and that each office has its requirements for granting permits.
Please check the local film commission's website for updates about hurricanes including office or permitting closures. You can find a list of local film commission contact information here, or feel free to contact us directly for assistance at 850-717-8990, or FloridaOFE@commerce.fl.gov
Film Commission office permitting updates as of 4/5/2023
Paradise Coast Film Commission- Office is open and issuing permits for Collier County and the City of Naples. All beaches are open, but the Naples Municipal Fishing Pier is still under restoration.
The Florida State Parks safety website can be found here- Florida State Parks Safety. Please visit specific park web pages for details and the latest information.
Florida Business Resources:
Did a hurricane impact your Florida business? The Business Damage Assessment Survey is now activated to assess the needs of Florida businesses impacted by a hurricane.  Complete the survey >> bit.ly/2m6dRX2
Further questions? Florida hurricane FAQs can be located here.
Additional Helpful Resources:
Florida Disaster Fund: The state's official private relief fund was "established to assist Florida's communities as they respond to and recover during times of emergency or disaster," according to its website.
You can donate online, send a check, or text "DISASTER" to 20222 to make a $10 donation.
The Red Cross: You can donate online.
The Red Cross helps operate shelters for those evacuating from a hurricane.
Volunteer Florida: This state agency has several volunteer positions available to assist with hurricane recovery efforts, such as volunteering with the Red Cross or assisting with mental health services. Apply online.
Convoy of Hope: The nonprofit provides groceries to impacted communities in Florida. You can donate online.